30th annual Pacific Northwest Wauquiez Rendezvous

Point Hudson Marina - Port Townsend, WA
Friday June 5 - Sunday June 7, 2020
Due to the COVID-19 pandemic, this event is on hold. See details below.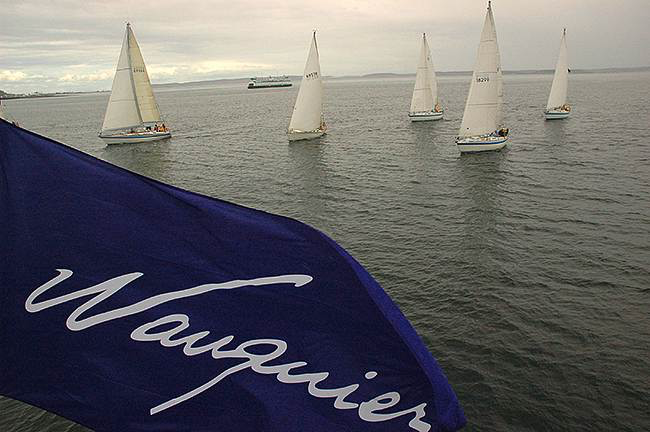 Thanks to the continued generous support from Mike Locatell of Discovery Yachts in Seattle, and a donation this year from Wauquiez in France,  the slips have been reserved and the the festivities are actively being planned for 30th annual Wauquiez Rendezvous to be held once again in the beautiful Pacific Northwest in the small victorian seaport of Port Townsend which is at the entrance to the Straits of Juan de Fuca.   
The Rendezvous was started by a small group of Wauquiez owners in 1991, and has continued with a gathering the first week end in June every year since.  This year we are delighted to once again have the benefit of sponsorship from Mike Locatell of Discovery Yachts  in Seattle.  Mike has been named the North Pacific dealer for Wauquiez Yachts and has assisted in our receiving renewed direct support from Wauquiez for our Rendezvous.  
We have a fun event planned with a very special paella dinner prepared for us on site Saturday evening (thanks Marcus!) and Keynote Speakers Terry and Martha Schoenthal will share their story of circumnavigation in their Pretorien Etoile Polaire. 
How we plan to handle the changing situation about holding events:
Please look over the schedule of events, and registration information and consider your situation and then send me an email in the next week or so, to this address:  wauquiezpnwr@gmail.com and let me know if you plan to attend, assuming restrictions on gatherings have been relaxed by that point.    This will help immensely with planning.  
Stand by until mid to late April and I will let everyone know if it looks possible to hold the event as scheduled. 
We will hold all registration checks submitted until there is a final go/postpone decision. If we cancel we will simply notify you that we have destroyed the check.  
If we do have to cancel, there is always next year!
Please see the attached agenda for full event details.
For more information, please join the Google Groups discussion group and/or email wauquiezpnwr@gmail.com for a registration form.